Branch - Melbourne WAAAF
Meetings
Meets Air Force Association Victoria, 24-36 Camberwell Road, Hawthorn East last Tuesday of month at 10:30 am.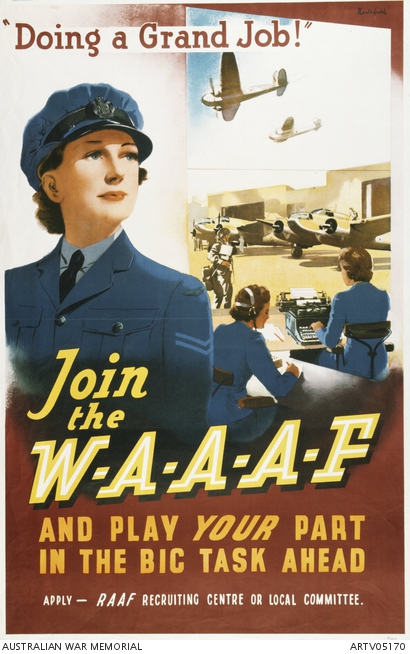 Contacts
Secretary: Jessie Reed
To commemorate the 100th anniversary of the signing of the Armistice, the Air Force Association will hold a public torchlight commemoration at RAAF Base Point Cook on 4th November.
Read more...
The Women's Auxiliary Australian Air Force (WAAAF) was formed in March 1941 after considerable lobbying by women keen to serve and by the Chief of the Air Staff who wanted to release male personnel serving in Australia for service overseas. The WAAAF was the largest of the Second World War women's services. It was disbanded in December 1947. A new Australian women's air force was formed in July 1950 and in November became the Women's Royal Australian Air Force (WRAAF).
Read more...