Branch - 2 Squadron
Meetings
Meets Air Force Association Victoria, 24-36 Camberwell Road, Hawthorn East. For meeting dates contact the Secretary.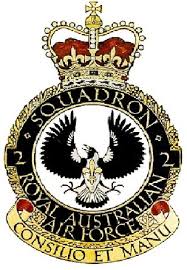 Contacts
Secretary: Walter Sherman
Wire, wood and fabric aircraft served as an appropriate backdrop to the book launch of the very recently published 'The Australian Flying Corps in the Great War 1914-1918'.
Read more...
Article by Australian Vietnam veteran Rod Farquhar on RAAF No. 2 Squadron covering the period from 1953 to 1971
Read more...