Branch - Royal Air Force
Meetings
Meets 1st Thursday at 11am Stella Maris Seafarers Centre 600 Lt Collins St Melbourne.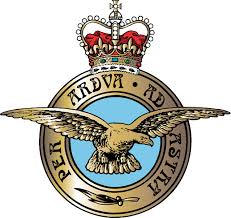 Contacts
Secretary: Ted Hayes
The Royal Air Force Branch of AFA, came on board officially on 1st January and joined in with the first activity, our Welcome party on 19th February. There was very enthusiastic attendance from our members (Barb, you may know the number) and we were impressed by the warm welcome and an excellent lunch. We were also pleased to receive our official certificate of association which we will ensure is seen by all of our membership. We look forward to many opportunities to meet and enjoy the company of our wider Air Force brothers and sisters.
Read more...
The Royal Air Force Branch attended two functions during May. The first of these was the AGM which was attended by the President and the Secretary. This was a very constructive meeting and was most useful for a newly constituted branch.
The second event was the "Meet a Mate" Werribee Liberator site visit. This ongoing restoration project is very impressing and the team of volunteers is to be congratulated on the job that they are doing. The aircraft is taking shape and though unfamiliar to most RAF personnel, since only a few Liberators were in use in WWII, shows the how workmanlike the design was.
Read more...